Having trouble signing into your WildTangent account?
Does the Website look different?
If you have come this far, it's safe to say you have been directed to our
This website requires a different password set up; which explains the error message when trying to use your existing details to sign into your account.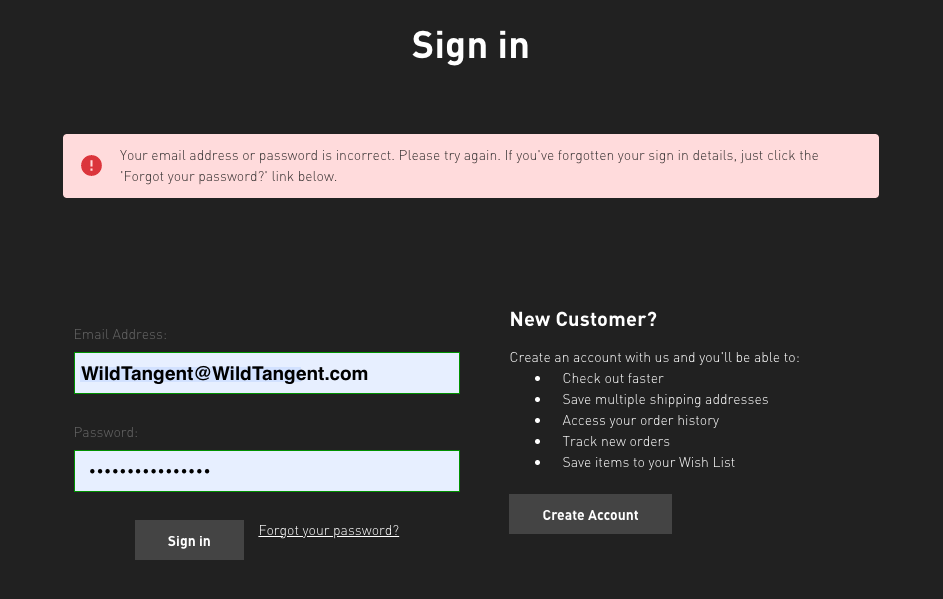 Not to worry, the solution is easy.
Simply click the Forgot your password? link located next to the sign in button.

Enter the email address of the account you are attempting to access and click Reset Password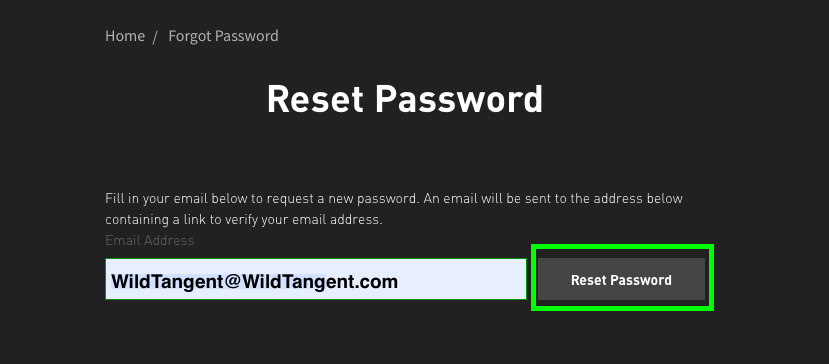 A green notification will pop up, advising that the password reset email has been sent.

Please note : If you do not see the email in your inbox, be sure to check the Junk/Spam mail folders as well.
The email will contain a link to reset your password, simply click the link and
proceed to the Change Password page.

IMPORTANT :
The password reset link may time out and become invalid if not used directly, so be sure to use the link as soon as you have made the request.
Enter your New Password in the top space and once again in the bottom to confirm.
Click Continue.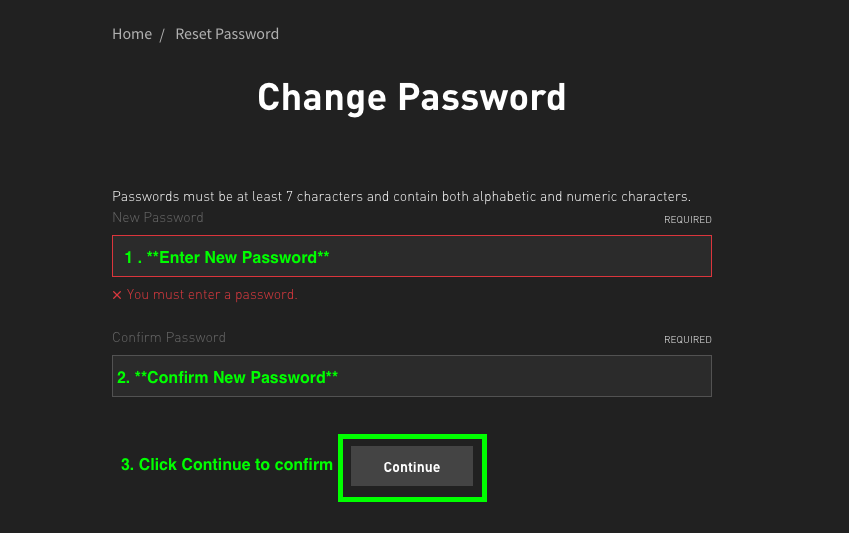 You will see a green notification.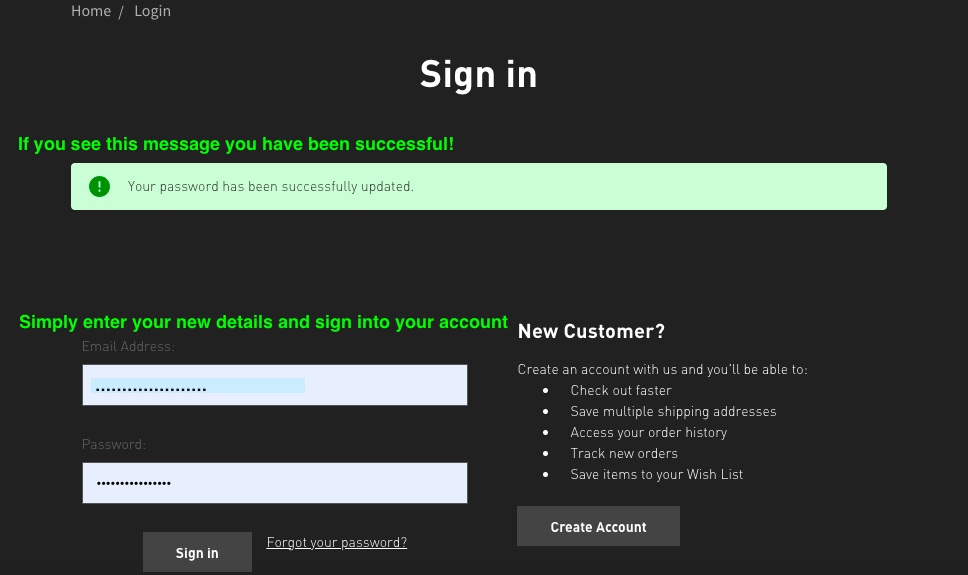 Enter your email address and new password and click sign in to access your account and enjoy your WildTangent experience!
If you experience issues receiving the Password Reset email or using the link provided,
Click "Submit a Request" at the bottom of this page, and let Customer Support know.
Be sure to include your Year of Birth, Billing address and the titles of some of your games for account verification.
Once you have successfully signed into your account, you can change your password on the Account Settings page at any time.

Enter the New password, confirm and enter your current password for verification.
Click Update.