Unlock Code Basics
Each game that you download is "locked". With a locked game you can play the free trial, and play infinite rental sessions using WildCoins.
When you purchase a game, you will receive an unlock code (aka Serial Number). Once a game has been unlocked you can play the game without using WildCoins or watching advertisements.
You can unlock a game on up to 4 computers. If you receive an error message that the unlock code is invalid, that means the code is either invalid (e.g. typo), the unlock code has already been used 4 times, or there may be a firewall configuration that is blocking the unlock process. 
Accessing Your Unlock Code
Purchased game unlock codes and download links are accessible from your Account Information page.
To view the unlock code(s), please follow the instructions below:
1. Open the Games App and click the "Sign in" link at the top of the page, and sign in!
2. Click your account email and then "View Account".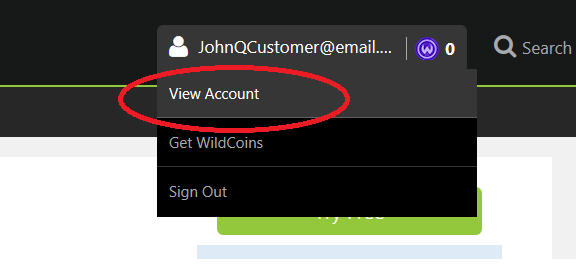 3. You are now on your Account Information Page. You will see VIEW PURCHASE HISTORY/LICENSES. Click VIEW on that line.

4. On your Purchase History Page, you will see the list of that games you've purchased with download links to each game on the right side of the page. You only need to use these download links if the game is not already downloaded on your computer.

Unlocking Your Game
If you need to manually unlock a game you have purchased, please follow the instructions below:
Launch the game 
If the game has not been unlocked, and it is requesting WildCoins to play - you need to unlock it! So, on the lower left-hand side of the screen will be a link titled "Use Unlock Code." Click on the link.
OR 
On the Unlock Game screen, enter the unlock code you received, including any dashes, and click "Unlock Game".
The Games App will communicate with our servers via the Internet (so be sure you are connected) to verify that the unlock code is valid. This may take a few moments. After the validation, your game is unlocked and ready to be played. You'll see the following confirmation screen: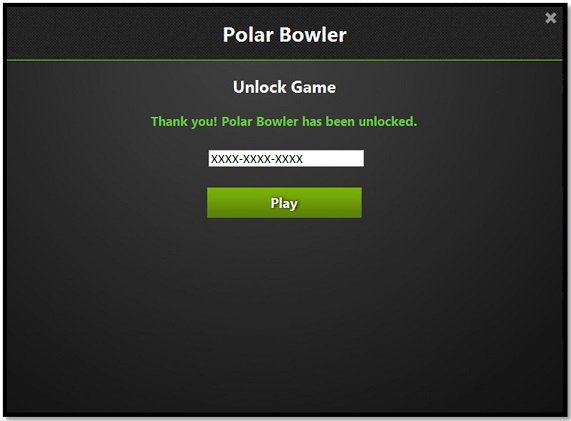 If you experience an error after clicking Unlock Game please copy the error down in its entirety (including anything in parentheses) and "Submit a request" with Customer Support.