To fully use your WildTangent account, you need to log in. If you are here you are having trouble, check out the steps below! 
Logging in
To login to your account, click "Sign In" and enter the email address and password.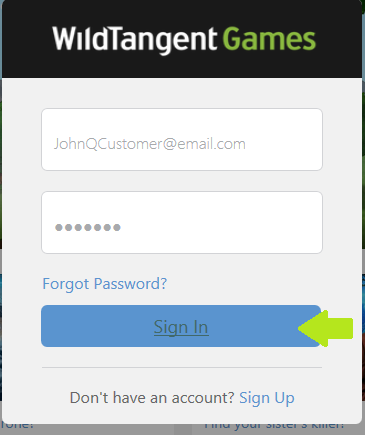 If you get an error message that the email address and password do not match, click "Forgot Password" to reset your password. (Also check to be sure there isn't a rogue space after your email or password)
If you are still not able to log in, click "Submit a Request" at the bottom of this page, for help from Customer Support. Be sure to include your email address, full name, and Year of Birth for account verification.
Need to change the email address? Go Here 
Need to change the account password? Go Here