Please note that we accept both debit and credit cards backed by a financial institution with VISA, MC, Discover, AMEX. We do not accept prepaid cards for wild membership.
Prepaid cards can only be used for one-time transactions.
Updating Billing Information
Sign in and click Account



Select Payment Methods



Click the ADD NEW PAYMENT METHOD box ( if there is already a card assigned, click EDIT to Update your Billing Address details or DELETE to remove the card completely )



Fill in the form, tick the Default Payment Method box if you wish to have all

one time purchases billed to the card you are adding.

Please note: When you enter the billing address, make sure all fields are complete and accurate. (check spelling and punctuation)






Click SAVE PAYMENT METHOD

Your updated card will now show in the box on the Payment Methods page.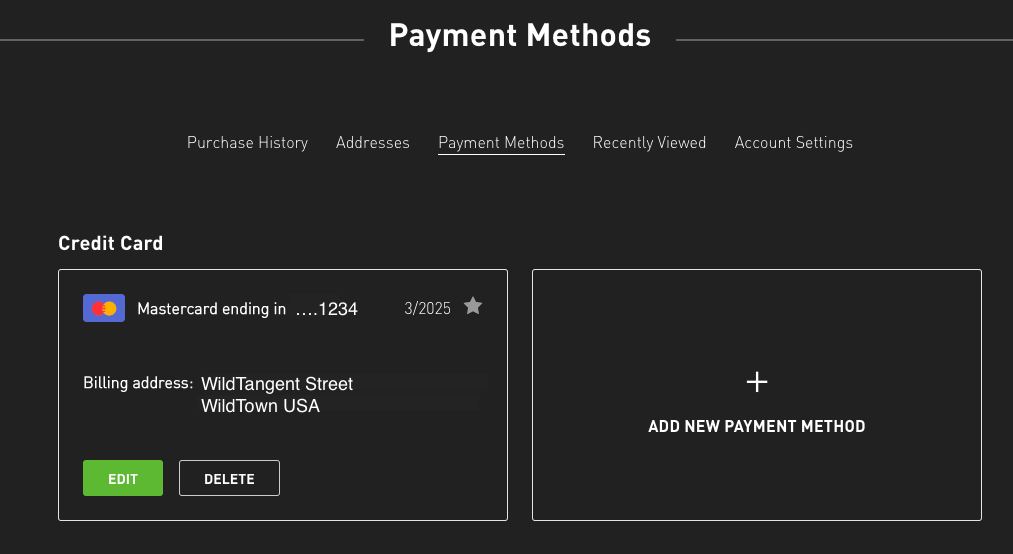 Updating the Payment Method for your wild Membership? Click Here