Please note that we accept both debit and credit cards backed by a financial institution with VISA, MC, Discover, AMEX. We do not accept prepaid cards for wild membership.
Prepaid cards can only be used for one-time transactions.
Updating Billing Information
Sign in and click "MY ACCOUNT", select "update billing"

Fill in the form and click "save"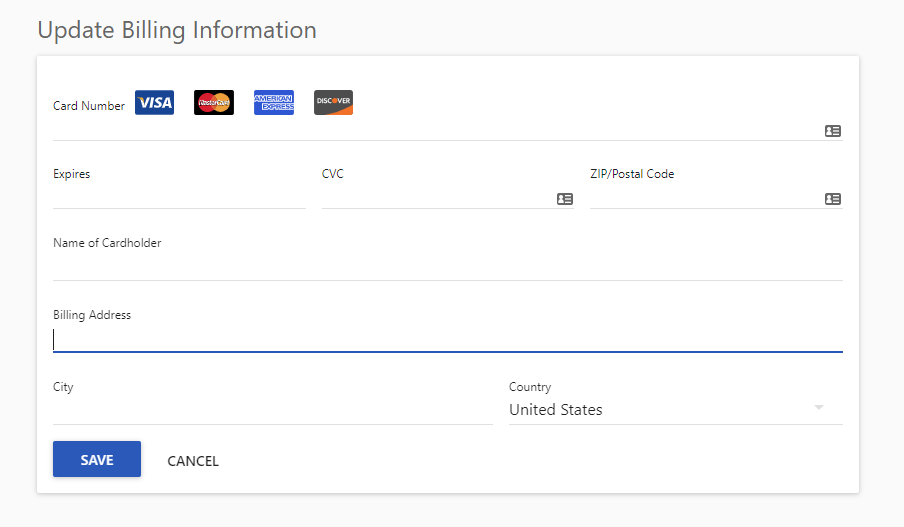 When you enter the billing address, make sure all fields are complete and accurate. (check spelling and punctuation)

Follow the prompts to confirm.
Any monthly charges or one time purchases will be billed to the card on file.