There could be a couple of reasons the WildTangent Games App won't launch when you double click on the desktop icon on your Windows 10 PC. 
If you are seeing this ERROR message: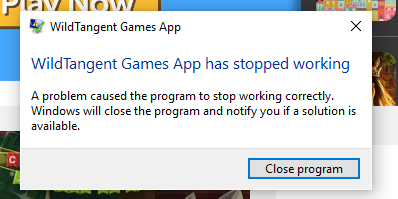 Be sure you have all of the most recent Windows 10 updates installed on your computer. That will resolve that issue. 
If the icon seems unresponsive when you click on it? Make sure you are able to use your mouse to open other desktop icons - sounds strange, but the mouse might not be plugged in or working correctly.
Mouse works fine? Time to check the Compatibility Setting.
Windows 10 will automatically switch compatibility mode on for some programs (applications) when you installed it. You want to be sure that this is switched OFF for the WildTangent Games App. Here's how!
Right click on the desktop icon

Select Properties

Click the Compatibility Tab

Make sure the Compatibility mode box is NOT checked. 

If you unchecked the box - be sure to click the Apply Button.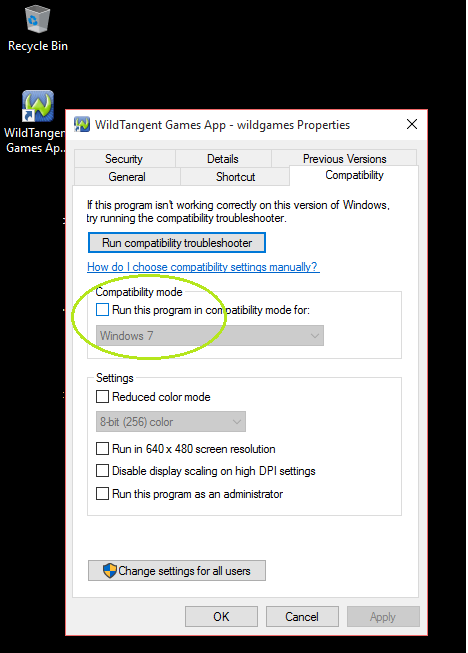 Restart the computer, double click the desktop icon, and the Games App will launch. 
Still having trouble? Contact Customer Support - be sure to tell them every step you've taken so far!