You've upgraded to Windows 10, launched your favorite game, but the resolution is not as it was before. Perhaps it's too large, or too small. Maybe it used to play in full screen, but now it won't.
This can happen when you change a computer's operating system.
There are a few steps you can try to resolve the display issue. We'll start with the easiest.
1. Go to the Options / Menu / Settings inside the game (not all games have this). Select Full-Screen On (or Off). This might resolve the issue.
2. Check the Resolution and DPI settings on the computer. In Windows 10 that screen will look allot like this: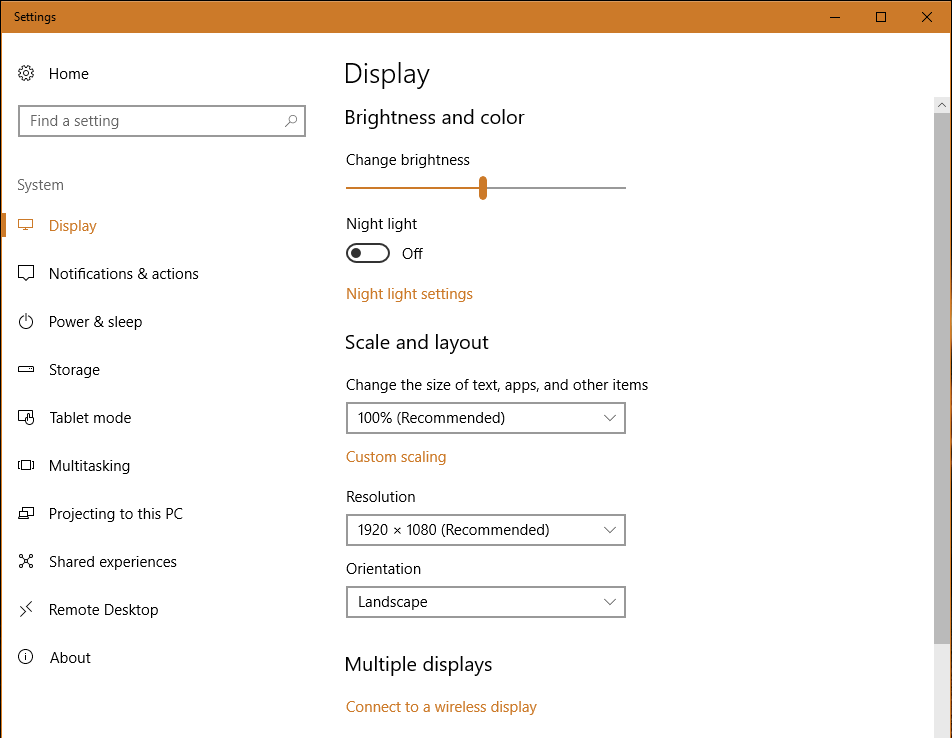 You will want to be sure that you have the first item set to 100% or whatever is recommended for your computer.
3. Game won't open in fullscreen
You may have success when you reduced color mode
Right click on the game icon, choose properties.
Then go to the compatibility tab and scroll down, check the box of reduced color mode.
In the dropdown menu below that box, choose 16-color bit.
Then click on apply and try again to play the game.
4. Game is flashing
Play the game in windowed mode
Lastly, you might want to check the game's detail page. Why? Some older games just won't be able to fill newer screens like before. This is due to resolution size. For example, when Microsoft Windows XP was released in 2001 it was designed to run at 800x600. Windows 10 states the preferred resolution is 1024x768. So what this means for you, and your favorite game that was released in 2008? It may not run at full screen as it did before. But it will run in windowed (a smaller) mode just fine.