WildTangent has made launching your favorite games easier.
Now, when you download a game from the Games App, you will see an icon on your desktop. So when you are ready to get back to fun, all you need to do is click on that icon!
And when you uninstall a game from your My Games page; the desktop icon is removed too.
What if you have downloaded the game in the past, and now you want an icon on your desktop? That's easy! Launch the game, from the My Games Tab in the Games App, and the desktop icon will be added. 
If you prefer to have all the game icons on the My Games tab of the Games App, instead of on your desktop - we've made that easy too!
Here is how: 
Launch the Games App, and go to the "Settings"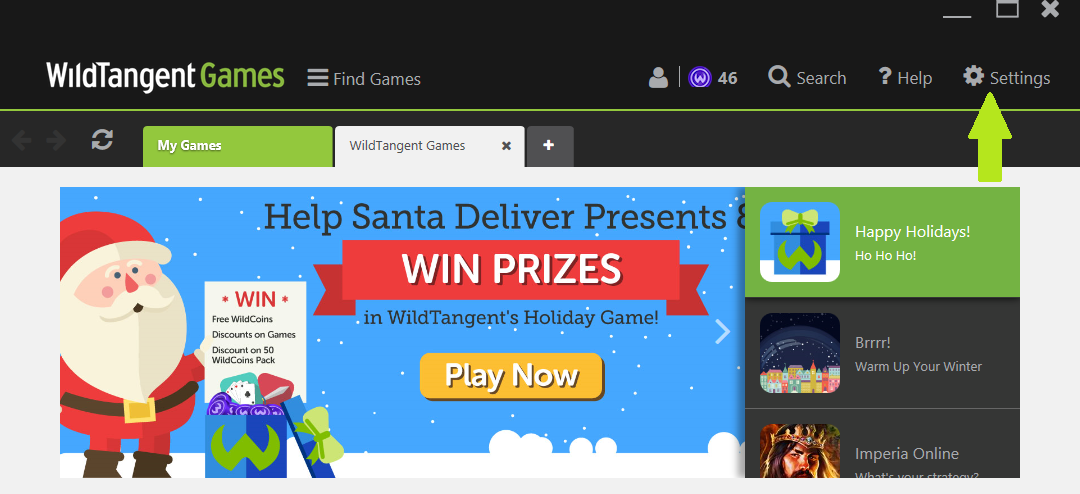 Then uncheck the "Add game shortcuts to desktop", and click on the "Change" button.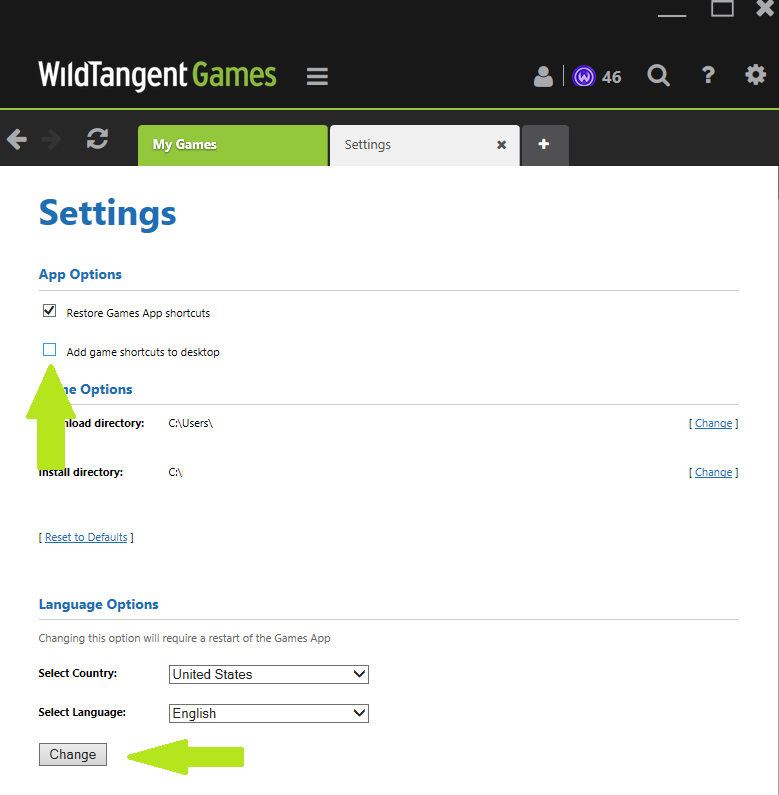 This will restart your Games App. And next time you download a game - no desktop icon!