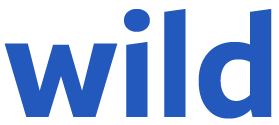 With a wild membership you'll get these amazing benefits:
Unlimited play on over 2,000 select games
Ad-free access to web games
Discounts on the sale price of 1000's of games
Discounts on the price of a 4-hour cash rental
All you have to do to get the most out of wild is sign up and sign-in. With wild it's all about how you like to play!
Rent or buy what you want, when you want it!
Want to submit a request for help with Customer Support about your wild account? CLICK HERE to go to the specific form.
Want to learn a little more about wild? See below.
Cash Rentals
You don't need to be enrolled in a wild subscription to rent games for cash - but if you are enrolled you get a huge discount! Cash rentals function much like other online media you rent (think movies). You rent the game today, and then you have up to 30 days to start playing. Once you do start playing, you have access to the game for 4 hours. This is great if you have to get up, run some errands, or the cat jumps on the keyboard, closing the game.
Why? Because you can open and close the game as much as you want within that 4 hour rental period. Once, twice, eighteen times. You are in control, and you do not need to pay again for another rental session until those 4 hours are up.
How do you rent a game? Just click the rental button, and review the cart to be sure everything is what you want, (don't want to enroll in the monthly subscription and get the great discount? Remove the plan before you purchase) and then just follow the prompts.
Unlimited Play Games
We add (and remove) games from the unlimited play category all the time. The best thing about unlimited, is you can play a little or a lot, close the game, and come back later. Brand new titles won't be in unlimited initially, but we are adding fun and exciting titles all the time!
Click to find all the unlimited titles
Ad-free
The Games App and WildTangent.com without any ads! That's a great bonus. If you like free to play web games, without any ads you can now expand the page to full screen! This is a game changer! Enjoy solitaire on a massive screen. Just sign in to your wild account and click the fullscreen option in the corner
Canceling wild
We would hate to see you go! Remember: You can always sign back up at any time.
To cancel, sign in to your account in the WildTangent Games App
Click the MY ACCOUNT tab and select Account Management

3. On the Account Information page, you will see a blue wild text. Click the cancel button to the right
Still want to cancel?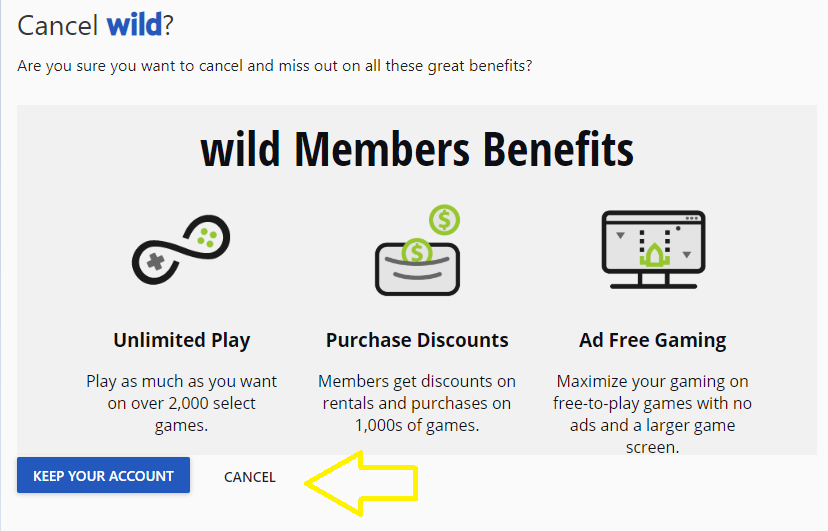 Click the Cancel button to confirm your decision - That's it!
You will receive a confirmation of your cancellation via email.


Have a specific question about wild? CLICK HERE to go to the specific form to contact Customer Support.