When you are having trouble with games not launching, Customer Support will ask you some information about your specific PC, like what is the Operating System and Processor speed of your PC. 
But how do you locate that information? 
If you are using Windows 10, you can get there by clicking on the Start icon and typing in System and then click on the System Icon.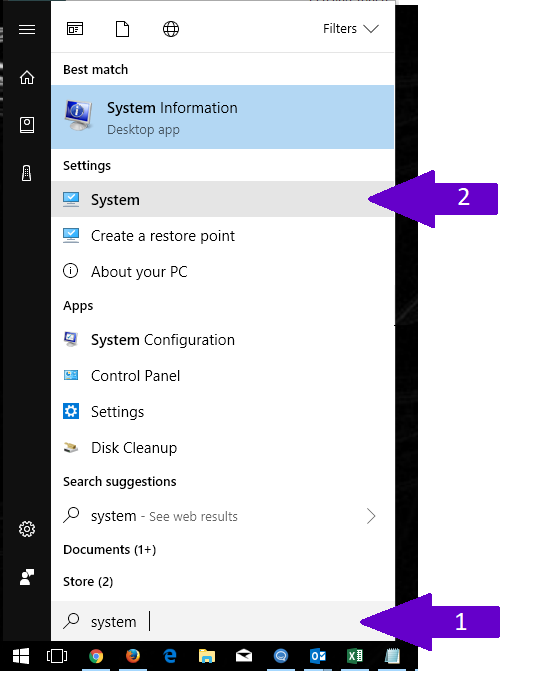 Then you will get a pop up that looks like this.
The two purple arrows show you what you want to send to Customer Support.