Knowing your Windows PC will help you have a trouble-free experience when playing games.
But you might wonder how you locate that information.
Below are the steps if you are using Windows 10 (like 90% of WildTangent users)
Click on the Start icon and type in
System
Click on the System Icon.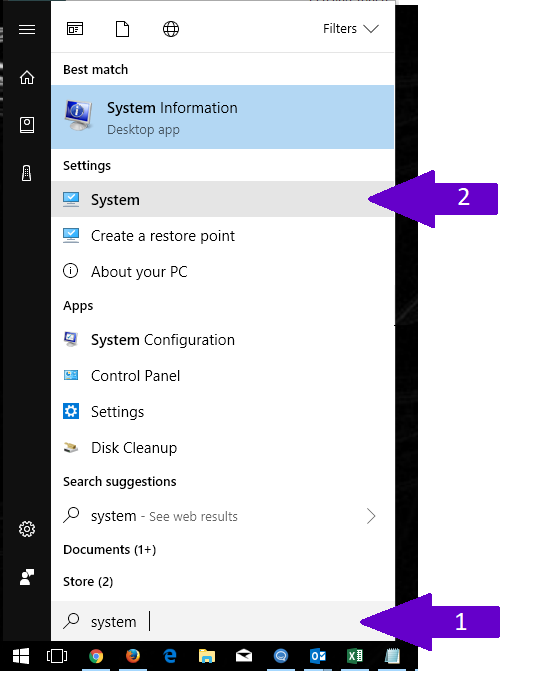 Then you will get a pop up that looks like this. We've marked the key areas to look - your PCs verison of Windows, the processor speed, and how much memory installed. These are the basics which will help you know which games you can play on that machine.