If you are seeing the message that your system does not meet the security requirements for WildTangent (like the screenshot)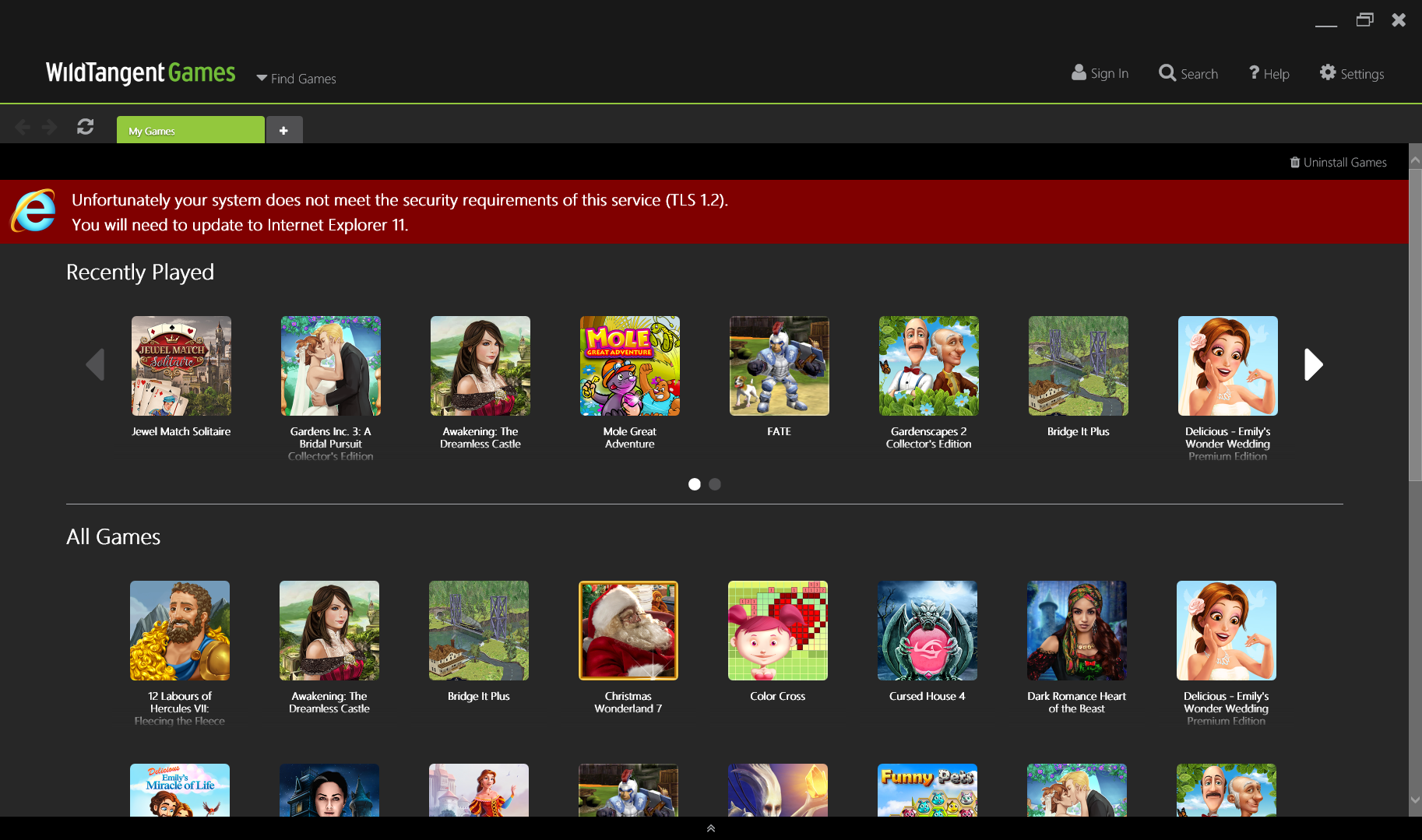 That means your machine is running an older Windows OS, or versions of Internet Explorer, that are no longer supported.
You will be seeing similar messages on a variety of websites. Why? Because as of June 30, 2018 TLS 1.0 is no longer supported.
What is TLS?
TLS - Transport Layer Security Protocol -It is the security protocol that allows computers to communicate over the internet securely, without the transmissions being vulnerable to anyone they aren't intended for.
The PCI Council has decided that SSL and TLS 1.0 can no longer be used after June 30, 2018.
What can you do?
Upgrade!
Even if you "do not use" Internet Explorer - you need it on the PC to run WildTangent at this time.
This link will take you to the Microsoft Support site for Internet Explorer