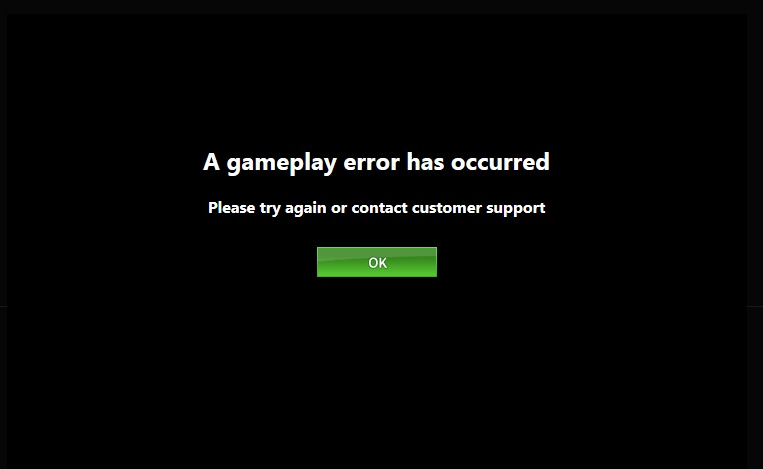 The Gameplay error you are seeing means that the computer is being blocked from contacting the WildTangent servers. It's a non-specific error; just that something is stopping the game from launching. 99% of the time the error just means a firewall needs to be configured to allow that communication to happen.

Still having trouble? Then you want to manually delete the game you are having this issue with. 
Click on the Start Menu, open the File Explorer (This varies depending on the Windows OS you have)
Select This PC
Select the C: Drive (sometimes called the Windows C:)
Select the folder "Program Files (x86)" and look for these two folders:
                WildGames
                WildTangent Games
(These may also be listed  as HPGames, DellGames, ASUSGames etc…).
Find the game in either one or both of these folders.
Right click and delete the game folder.
Empty the recycle bin and restart the computer. (This part is REALLY important)
Then, you'll need to configure the firewall. This 
Help Center Article
 will explain what a firewall is and offer suggestions on how to configure it to allow the game to play.